About Us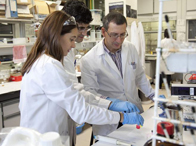 We are a group of 4 people, two of us are science student, and one of us is a professional psychic and I John Date a common man, who had burnt his fingers by falling into the trap of so called spell casters.
I know all my readers would be thinking of why I have a site where I rate other spell casters, well to know the why behind my site, let me first tell you a little about me, so that things would be more crystal on why I do what you all are looking at.
My story dates back when I was just twenty three in age, I was a cheerful guy, used to go to my college and then do some odd works for pocket money, until my life changed when I met a girl, yes my first love (that is what I thought of). We dated and spend quality time with each other but after nine months of relation, one fine morning the girl called me up and told me that she loves someone else and that we cannot be together anymore, it was like hell pulling me towards itself and heaven pushing me towards hell.
OMG!!! What were those days, having everything it seemed that am lost, I used to be in wonderlands of my dream and in the thoughts of that girl, always wandering and wondering on why the girl left me, this was when I met a spell caster, who assured me that things would be fine and that he would help me get my girlfriend back forever. For doing so he needs to cast spells and make portions which would cost money, I poured all my hard earned money for the same purpose but in vain nothing happened even after a year, now I was already in the sand and the sand started gulping me fast, I started searching for different spell casters via internet and personal search, went to all of them and poured money like milk and water to get my girlfriend back but nothing happened, I was just cheated.
Then I met a psychic, who is now helping me to help others by rendering his valuable time for the research I do. He heard everything and made me meet two other people who were science student, here I came to know that most spell caster I had fallen with were fake and that spells does not act as they had promised. With the help of this people I was able to understand a lot about magick, spells, spell casters and how love spell works.
While learning all this I also came to know that there are so many people like me who are in trouble and these so many people are cheated on daily basis by the huge number of fake spell caster websites and spell casters. This was when I decided to build a website and publish the same to rate spell casters and their website so that all my other friends in pain do not dip their fingers inside the molten lava. Rather they get a helping hand to pull them out from the hell.
What I basically do is before I rate or write anything about a website or a spell caster we all do a complete and thorough research on the same. We take time to read the website, we approach the spell caster with some problem and ask them to cast a spell or make some potion, we test those potions the science way to make sure they would work or not, we even approach most of the people who leaves testimonials in the spell caster's website and find out whether the testimonials are fake or true, then we rate the spell caster and the website in our site so that all my friends like you who are seeking help form spell casters can read about the same and choose the best one you desire from the best we have for you.